Our luxurious, 5 Star Gold cottages are located in the Lune Valley, a stunning, hidden gem.  The cottages provide easy access to the Yorkshire Dales , Lake District National Park, Sedbergh, Kendal, and Kirkby Lonsdale.
Box Tree Cottage is a lovely place to stay in beautiful Barbon village in South Lakeland. It's around three miles north of Kirkby Lonsdale and two miles north of Casterton.  Barbon Beck runs through the village before flowing into the River Lune.

Box Tree Cottage
Box Tree Cottage is located in Barbon and is a short walk away from the local pub and village shop. The cottage has a beautiful, modern kitchen fully equipped with all the necessities. The living area is a perfect place to relax from your sightseeing, and the wood burning stove provides the room with a warm and cosy focus. It has two bedrooms, one with a king size bed and a luxury bathroom, and the other with a double bed.
You'll find the cottage equipped with all the amenities you need for a self-catered stay, with an electric hob and oven, dishwasher, a fridge with freezer, and washing and drier machines.  Externally, the lovely garden reflects the beauty of the surrounding area.


Attractions
Barbon was the childhood home of Catherine Grace Godwin, a poet who ended her days in the village, in 1845. She painted and wrote poetry, eventually meeting William Wordsworth. The village is full of history and beautiful sceneries, and if you want to venture out of the cottage, there are a few attractions you can't miss.
The Churchmouse
This local shop serves as a cafe as well, selling delicious local cheeses. They serve Atkinson's of Lancaster coffee, ground on the premises. You can also enjoy a selection of delicious, local snacks like fresh scones and bread from Kirkby Lonsdale Bakery and gluten free triple chocolate brownies from the Lakeland Brownie Company. The menu features locally sourced products: Morecambe Bay Shrimps, Cumbrian Goats Cheese, and Westmorland Ham. It a must-see shop, to take home a piece of Barbon and its rich food history.
Barbon Inn
This family run Inn has been in Barbon since the 1650s; it began as a farmhouse in the peaceful Barbon village, and is now the best local restaurant and pub. It serves traditional English food with a modern touch. Local produce is sourced to make amazing meals with duck, potatoes, leeks, and produce from the seasons.
St Bartholomew's Church
This active Anglican parish church is in the deanery of Kendal, the archdeaconry of Westmorland and Furness, and the diocese of Carlisle. It was built in 1892-83 and designed by the Lancaster firm of architects Paley, Austin and Paley, with a cost of £3000 equivalent to almost £400,000 in today's money.
The exterior is made of stone with stone-slate roofs, topped with a pyramidal roof with a tall cross above it. Inside, the walls have ashlar stone and two-bay arcades carried by octagonal piers. The two-manual organ was made by J. W. Walker in 1903. It's a beautiful church with two centuries of history, perfect to visit while staying at the Box Tree Cottage in Barbon.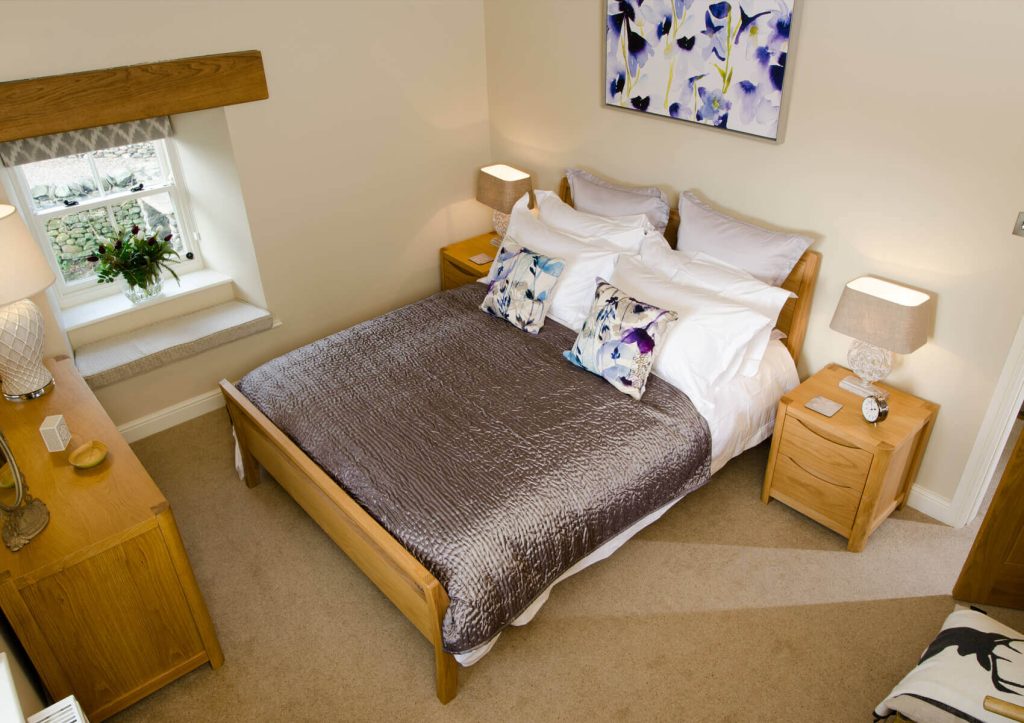 At Mill House Cottages, your holiday is our top priority. We ensure that every cottage provides you with the best, most relaxed days you could wish for. If you want to start planning your holiday, contact us on 01524 276500 and we'll happily answer any query you might have!