Few holiday homes can match The Roundel for comfort and style. With the stunning round living room which gives this cottage its name and sweeping views over the picturesque Fife countryside, this is a truly unique property which is at once spacious and intimate, simple and luxurious.
Mill House Cottages provides luxury holiday accomodation to guests, their cottages becoming a perfect home from home. Throughout The Roundel you'll find large, bright and airy rooms, all of which have been tastefully decorated with incredible attention to detail. The Roundel is a fusion of the traditional and the modern, with all the comforts you would expect from a high-end holiday cottage and architecture which is sympathetic to the rural beauty surrounding the property.
With room to sleep up to ten people in five immaculately designed en-suite bedrooms, The Roundel provides space enough for large gatherings of friends and family to enjoy quality time together in tranquil surroundings. The well-proportioned kitchen comes fully equipped with two fridge-freezers, two dishwashers and two sinks, as well as a microwave, oven, induction hob and Rayburn, allowing you to flex your culinary creativity during your stay. Sitting down to a family meal in the spacious round room, with views over the gardens and countryside beyond, is not an opportunity to be missed.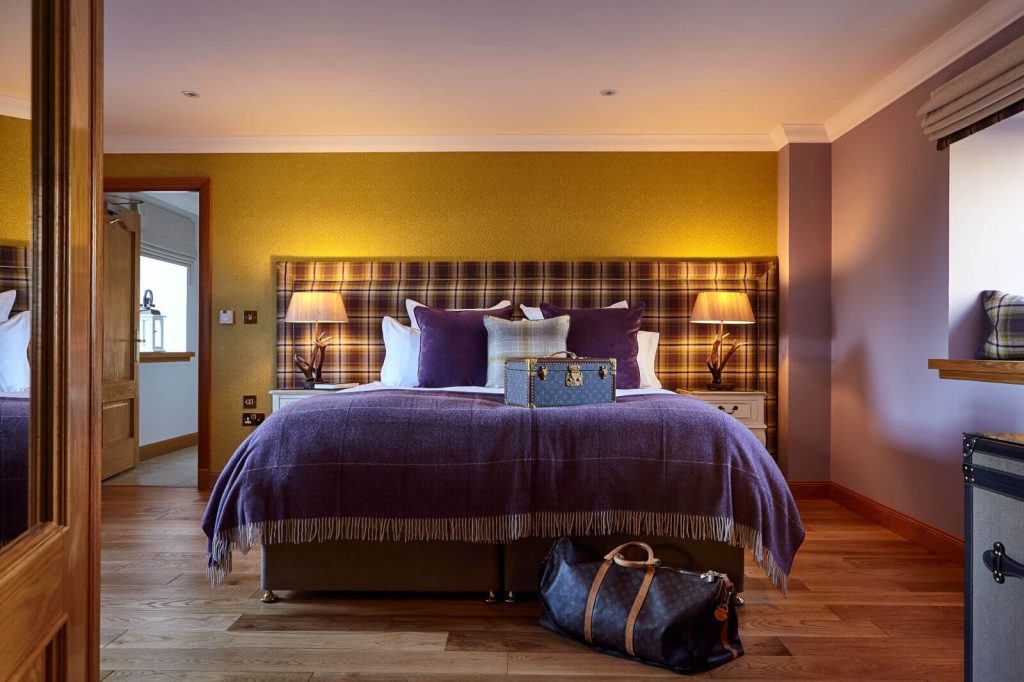 Both the round room and second living room benefit from large wall-mounted, flat-screen televisions and comfy seating, which is an ideal arrangement when the children and adults can't decide on what to watch! For those who love the great outdoors, however, The Roundel is a paradise. With vast swathes of stunning countryside right on your doorstep and a variety of outdoor activities and sports just a short distance away, there is no shortage of things to do during your stay at The Roundel.
The well-kept gardens of this fabulous property also provide plenty of room for the children to play and the adults to enjoy relaxing evenings as the sun goes down. With a bespoke pagoda housing a fantastic hydro-spa, there's year-round luxury to those who want to enjoy relaxing amid the splendour of the Scottish countryside.
For more information on this fantastic property, or to book your stay at The Roundel, please get in touch with Mill House Cottages today.