Located in the dainty parish of Barbon, near Kirkby Lonsdale in South Lakeland, there's nothing dainty about The Old Post Office. This cottage sports a mix of grey, white and black paint and furnishings, mixed with light wood tables and matching tiles. We chose a mix of neutral and natural colours to give this cottage a clean yet homely feeling.
A Quality Cottage
The Old Post Office is the perfect getaway for a family looking to spend some quality time together, in a quality cottage. The kitchen table comfortably supports four people for homely family meals together. If you're in Lakeland to visit family or friends in the area, then the main dining table can seat up to six so you can host a wonderful evening for your favourite local Cumbrians, should you so desire.
The Old Post Office is a fully equipped, 5-star holiday cottage in the Yorkshire Dales. Any family vaguely interested in outdoor activities will be glad of the in-house washer-dryer, especially those with young children who love puddles.
We want you to have a relaxed time from start to finish, and we're thinking of you before you even arrive in our luxury cottages. We include the washer and dryer so you don't have to contemplate packing a suitcase full of spare clothes, but we also include towels and linens at no extra price. You shouldn't have to worry about squeezing necessities into your suitcases that we can easily provide.
For those looking to spend a quiet holiday inside a beautiful cottage, The Old Post Office has free wi-fi – great for a bit of late night entertainment and keeping your teenagers happy.
Due to the high standard of this property, we are sad to say that pets are currently not permitted in The Old Post Office. If you're looking for a holiday with the whole family, dog included, you should peruse our dog-friendly cottages in Scotland, the Lake District, and the Yorkshire Dales.
Location
The parish village of Barbon is perfect for a peaceful getaway on most occasions, but three times a year the site becomes a haven for motorsports enthusiasts. The Barbon Speed Hillclimb is the fastest Hillclimb course in the UK and has been running annually (save for a couple of exceptions) since 1950.
The Barbon Speed Hillclimb is a fun day out for spectators and competitors alike. The entire track can be seen from the viewing area, and there is access to the paddock where cars and drivers alike rest between runs.
Aside from the Barbon Speed Hillclimb, there is plenty to experience in and around the quaint Old Post Office.
Churchmouse at Barbon
This renovated church is very aptly named: The Churchmouse at Barbon is a haven for cheese lovers. They supply everything from speciality cheeses to bespoke wedding cheesecakes. The Churchmouse at Barbon is a store-café like no other and must not be missed.
If you're with us for a long weekend, we recommend that you attend their Friday night bistro, open from 6 pm till last orders at 8 pm, this is a chance to dine from an ever-changing menu. The Churchmouse at Barbon really supports their local community by creating a new menu to reflect seasonal local produce every Friday, including a minimum of two vegetarian options each week.
There are only twenty-four seats available, so be sure to book your place in advance.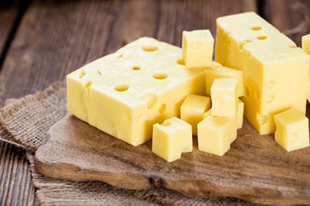 The Old Post Office
If you can't get enough of Post Office accommodation, you'll be pleased to know that as well as living in one during your holiday stay with us, you can visit a kitsch café going by the same name in Ingleton, a short drive from Barbon. The Old Post Office in Ingleton has a fantastic range of alcoholic, still and hot beverages alike, alongside a couple of mainstream board games like Scrabble for a fun family occasion.
Not only is this a great café, but it's also worth the trip to Ingleton simply for the walk to the picturesque Ingleton falls.
Alternative Residences
Kirkby Lonsdale is a beautiful place full of things to do and places to eat, but if you're looking for something a little different, we can only recommend our other 5-star holiday cottages in the Yorkshire Dales. We have plenty of romantic getaways for couples, as well as accommodation for much larger groups should your plans change. Please contact us with your queries and we will be glad to help.