Based in the heart of Kirkby Lonsdale, Church Mews Cottage is a cosy and fabulous space full of character and charm. The cottage hosts an elegant, spacious and clean aura, with plenty to do in the surrounding areas.
Mill house Cottages provide top of the range luxury accommodation to their guests, and the luxury doesn't stop here, as Church Mews Cottage is a home away from home, offering comfort and indulgence. On the doorstep of the property is the village of Kirkby Lonsdale, with just a short stroll to pubs, restaurants, cafes and plenty more. The quaint village provides many countryside walks, from a stroll down to Devils Bridge where you can grab a 'butty' or an ice cream, take the dog for a paddle in the river and take in the sights of a wander by the water.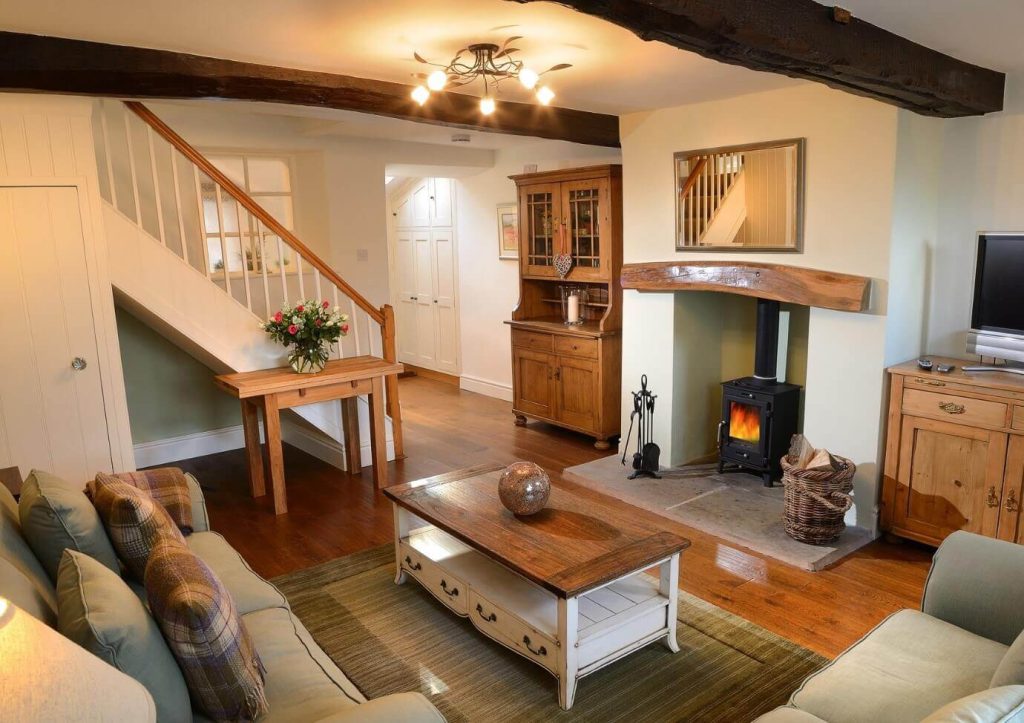 The stone wall cottage has a charming ambience inside, being a perfect hub for a family break with 2 bedrooms and one shower room it is equipped with the best of both worlds, with Wi Fi and a TV, but also cosy features such a log burning stove and a stunning view of the church yard. You will no doubt feel comfortable and welcome, and most of all you will feel at home.

The décor of the space is as beautiful as its surroundings. The simple yet rustic furniture and general style forms a characteristic space with plenty of room and all the facilities you could possibly need. The kitchen provides an electric hob and oven, microwave, dishwasher, fridge with ice compartment, washing machine, a Nespresso coffee machine with capsules, and a welcome pack full of goodies. There are no hidden extras in the package, it is full gas central heating and the price includes use of linen, towels, heating, electricity and a starter pack of logs to get the fire going.
Free parking is available with just a 5 minute walk to the property, as there is no vehicle access by the front door or allocated parking for the cottage. This is due to the village being so quaint and having a historic nature.
We strive to create the ultimate relaxation hub for you and your family or friends, and try to recreate the atmosphere of home, right here in your getaway cottage. With Mill House Cottages you can be sure to get the top, luxury accommodation, with your best interests at our heart. If you want to bask in the comfort of our cottages and enjoy the stunning countryside, don't hesitate to get in touch with our team on 01524 276500 or check the availability here beforehand if you wish.